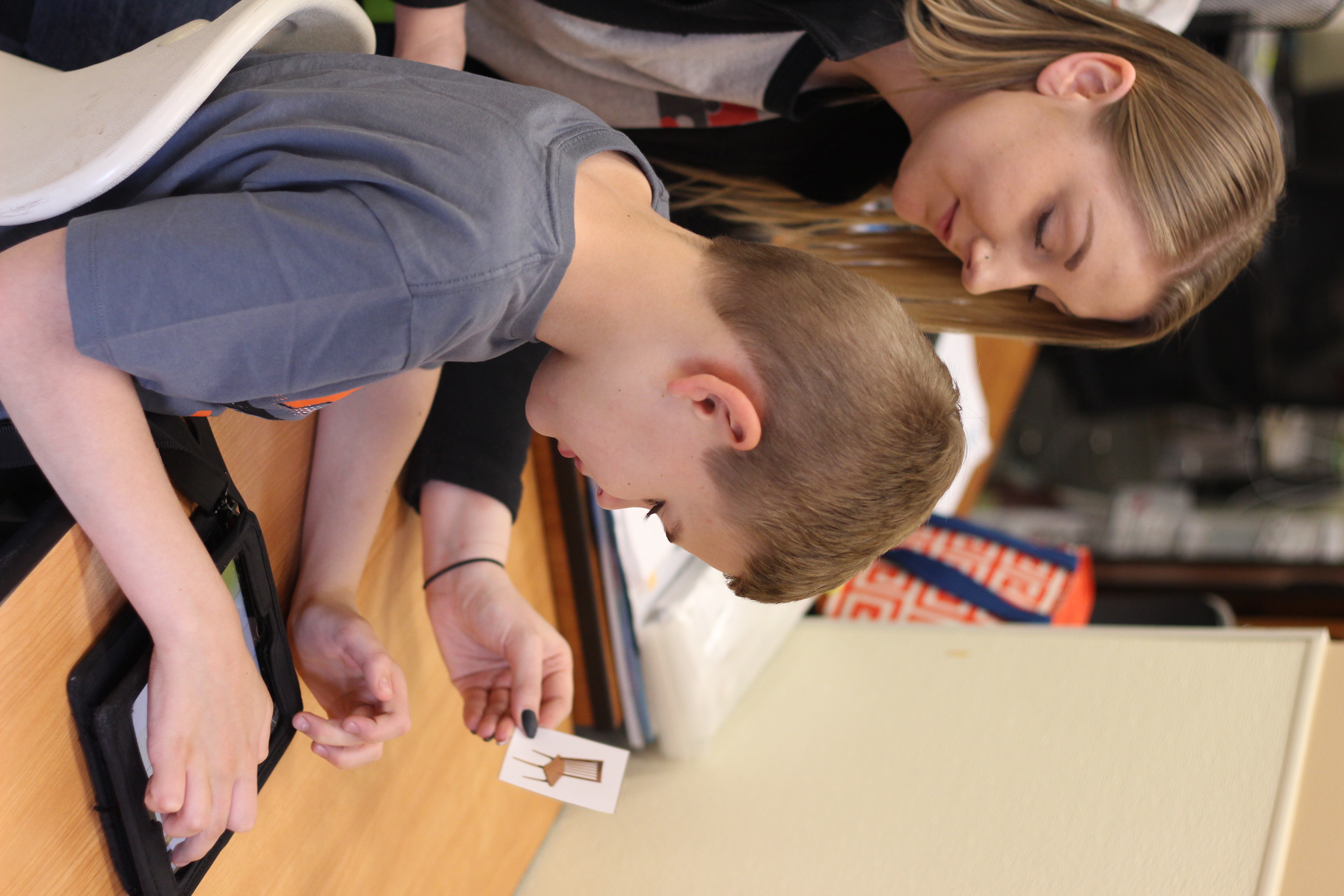 The Douglass School Program serves children ages 3 to 21 diagnosed with an autism spectrum disorder using the principles of Applied Behavior Analysis (ABA) with emphasis on the development and generalization of instructional readiness, self-control, functional communication, social skills, functional academics, prevocational skills, and independent adaptive living skills. Functional behavioral assessment is the cornerstone for all behavior interventions. 
Class size and staffing ratio that allows for one to one and small group instruction.

Oversight by Board Certified Behavior Analysts (BCBA-D and BCBA).

Intensive support model available for individuals with more significant behavioral needs.

Parent training and support services (observations, clinics, home consultation as needed).

Job sampling and post-secondary transition services available.

Adaptive physical education provided by a certified teacher.

Speech and language services provided by licensed Speech Language Specialists
General Information
Location:  25 Gibbons Circle, New Brunswick, New Jersey, 08901 and 151 Ryders Lane, New Brunswick, NJ 08901 
Phone:  848-932-9137 (Gibbons Campus) or 848-932-4500 (Ryders Lane Campus)
Referrals: Send to the Director, DDDC, 151 Ryders Lane, New Brunswick, NJ 08901-8557 or call 848-932-4500
Operating Hours:  8:00 a.m. to 4:00 p.m.  Administrative staff are available: 8:15 a.m. tp 3:45 p.m. Students/Clients attend the program from 9:15 a.m. to 2:45 p.m.
Calendar: View the DDDC School Program Calendar