50 Faces of the DDDC
Celebrating 50 Years of work supporting the autism community through service, research, and training.
Our 50th Anniversary is a time to celebrate our achievements and honor the diverse community that has helped shape our center and build our legacy. Our 50 Faces campaign shines a spotlight on special people whose stories have shaped the DDDC and highlights how work at our center reaches far beyond our walls and helps to build professional support and services for the autism community.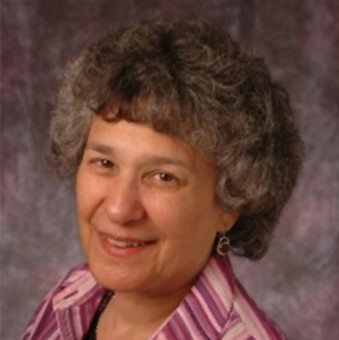 Sandra Harris, Ph.D.
Former Dean of GSAPP and Executive Director
Douglass Developmental Disabilities Center
Dr. Sandra L. Harris is a Board of Governors Distinguished Service Professor of Clinical Psychology (Emeritus) at Rutgers University. In 1972, Dr. Harris founded the Douglass Developmental Disabilities Center, a university-based program for the treatment of children with autism. She is a true pioneer in the field of autism who spent her entire professional career ensuring high-quality . . .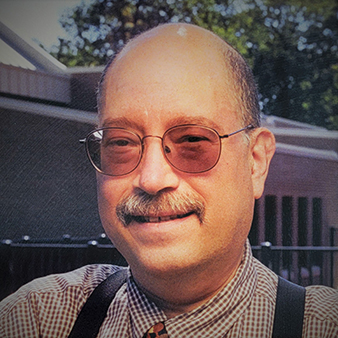 Jan Handleman, Ed.D.
Former Director
Douglass Developmental Disabilities Center
Dr. Jan Handleman was a longtime director of the Douglass Developmental Disabilities Center where he unlocked the potential of many students across the autism spectrum by finding critical treatments, support services for their families and community outreach by raising public awareness of autism. Dr. Jan Handleman started his career as a teacher working directly with children and adults . . .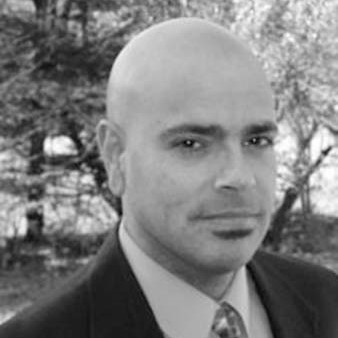 David Celiberti, Ph.D., BCBA
Executive Director/Association for Science in Autism Treatment
DDDC Doctoral Student and then Research Assistant Professor, 1988-1992, 1997-1999
I was blessed to have the opportunity to work with Drs. Sandra Harris and Jan Handleman, along with an incredible group of teachers, speech pathologists, and paraprofessionals. I was treated like a valuable member of the team from my first day. It was wonderful to have the opportunity to . . .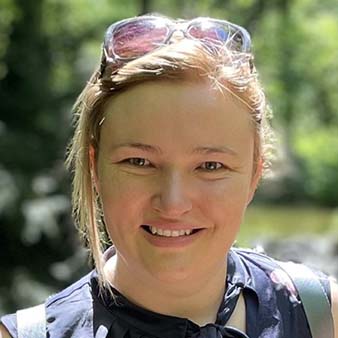 Edina Bekesi, Psychology M.A., BCBA
BCBA - Supervisor, Lecturer, Consultant - Founding Member of the Hungarian Applied Behavior Analysis Organization
DDDC Volunteer, Classroom Assistant, Team Leader - Program Coordinator II (2012-2016)
The DDDC has provided me with a strong foundation. Witnessing the effectiveness of ABA, it became my mission to disseminate its methods in Hungary. I still get inspired by the knowledge . . .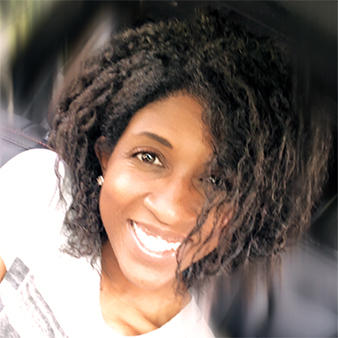 May Chriseline Beaubrun, M.Ed, BCBA, LBA - New York
Executive Director of Diversity & Training, Brett DiNovi & Associates
DDDC Classroom Assistant and Teacher
(2004-2009)
I learned more in my first year at DDDC than I have any other year in my career. I still use materials and resources from my time there as it is still valuable and relevant . . .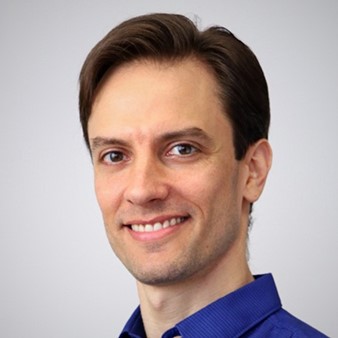 David Fischer, Psy.D, BCBA-D
Behavioral Consultant
 
 
DDDC Doctoral Student, Outreach Consultant, Asperger College Program Founder (2001-2011)
The experience shaped me in multiple deep ways. Most critically, Sandra Harris served as an example that you can achieve great things while not compromising your values  . . .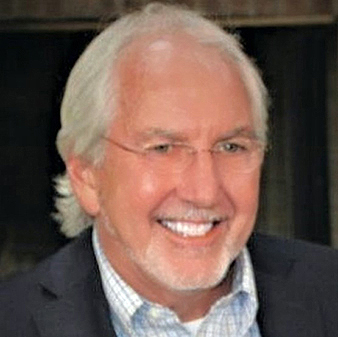 Michael D. Powers, PsyD
Executive Director, CCSN / Assistant Clinical Professor of Psychology, Yale Child Study Center
DDDC Fieldwork Student, Supervising Special Education Teacher and Graduate Assistant
(1973-1982)
My time at the DDDC was foundational to my career in autism services. It is where I learned that science guides treatment, that families are the most important resource a child will ever have . . .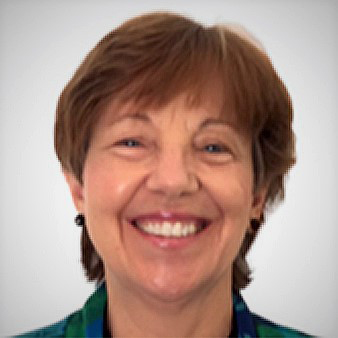 Carrie Bruey, PsyD, BCBA
Program Supervisor, Autism Solutions,
Lancaster-Lebanon IU13
DDDC Doctoral Student (1978-1982)
Working at DDDC with Sandy Harris was the springboard for my entire career over the past 40 years. Sandy's mentorship, as well as the opportunity to work directly with children on the autism spectrum, solidified my passion for this population and it's been the focus of my work ever since . . .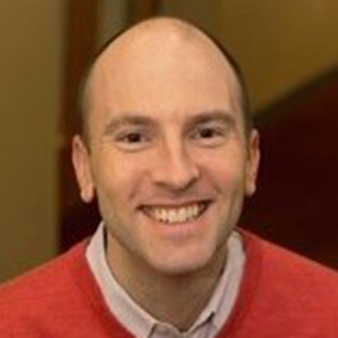 Nathan Lambright PsyD, BCBA-D
Director/Owner
Boston Child Study Center
DDDC Behavior Consultant, Program Coordinator and Training Coordinator (2007-2010)
DDDC created a passion for working with ASD across numerous levels of functioning. It developed a grounding in ABA that directs my understanding of every case, family, and system with which I work. It was the start of my love for  . . .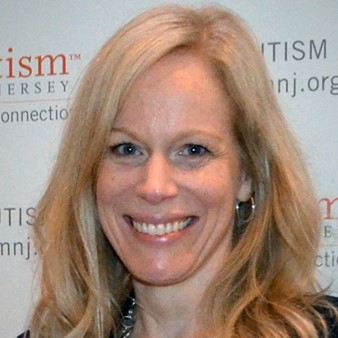 Suzanne Buchanan, PsyD, BCBA-D
Executive Director, Autism New Jersey
 
DDDC Fieldwork Student (1993-1995)
I saw a teenage DDDC student at an art therapy group for which I was volunteering. There, without behavioral support, he walked the perimeter of the room and did not engage with anyone. The following Monday, I noticed him with his teachers and classmates engaged and productive . . .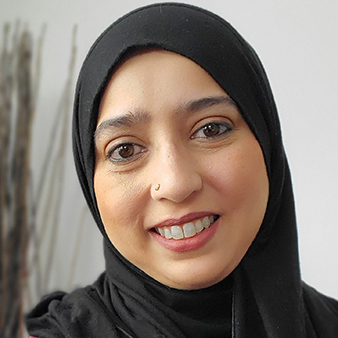 Samreen Rizvi, MA, BCBA, LBA
Behavior Analyst - Office of Special Education Instruction Fairfax County Public Schools, VA.
DDDC Classroom Assistant DAP, Graduate Fellow (2019-2021)
My training at the DDDC included working with school-aged children and adults. I gained extensive experience in developing behavior intervention plans and programming for skill acquisition - both aimed at reducing maladaptive behaviors . . .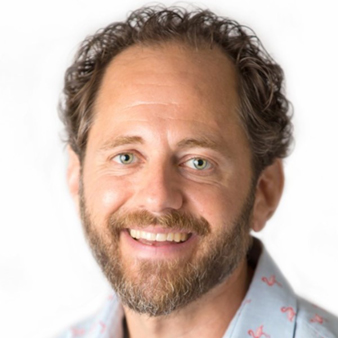 Craig Domanski, PhD, BCBA-D
Founder and Director,
DATA Group Central
DDDC Classroom Assistant (1999-2004)
Working at Douglass was my first experience in ABA. My mom worked in the adolescent program, and I would meet her for lunch as a Rutgers undergrad. The DDDC staff I met were so friendly and welcoming and shared so much helpful information about working with the students. . . .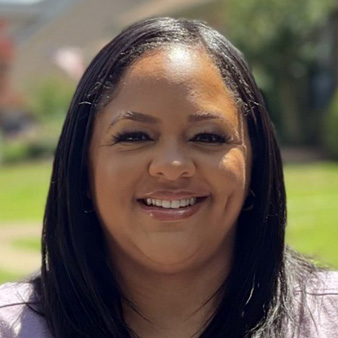 Erica Thomas-Hill, MA, BCBA, LBA
Behavior Analyst
DDDC DAP Teaching Assistant, Outreach
(2010-2015)
Being part of the DDDC family allotted me several different experiences within the field of ABA. I was able to experience teaching, conducting research, hands-on experience with FA's, and working with adults. I didn't realize until I moved how much I experienced and how fortunate I was . . .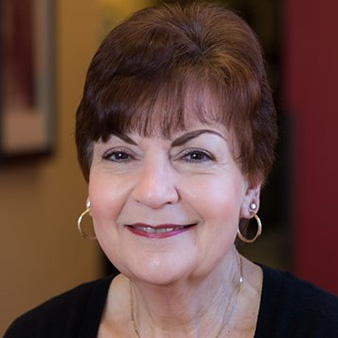 Maria Arnold, M.Ed., BCBA
Former Chief School Administrator/
Director of Educational Services
Douglass Developmental Disabilities Center
Maria Arnold has been an advocate for individuals with autism and their families for over 40 years. From her start at the DDDC in 1976 until her retirement at the end of 2019 she served as Teacher, Assistant Director, Director of Douglass School, and Director of Educational Services . . .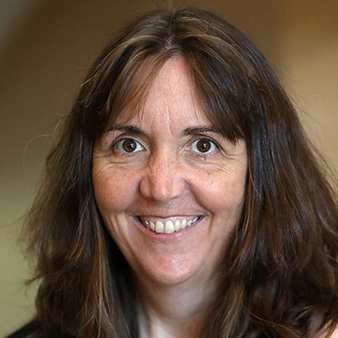 Mary Jane Weiss, PhD, BCBA-D, LABA
Executive Director of ABA and Autism Programs/Director of Doctoral Programs in ABA
Endicott College
DDDC Director of Research and Training and Clinical Director (1984-2010)
I am a Professor in the School of Education at Endicott College, where I also serve as Executive Director of Programs in ABA and Autism and Director of the Ph.D. in ABA . . .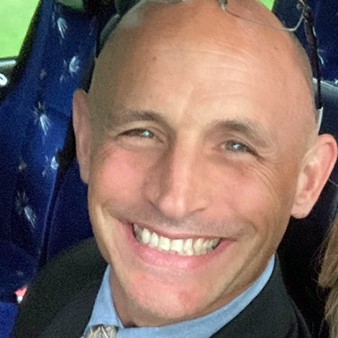 Todd Frischmann, Ed.M., BCBA
Behavior Analyst
Douglass Developmental Disabilities Center
DDDC Fieldworker, Classroom Assistant, Teacher, Outreach Consultant, Training Coordinator
I was thrilled to be offered a classroom assistant position after I finished both semesters of the fieldwork course while pursuing my undergraduate degree in Psychology. Working at the DDDC has been the most challenging and rewarding . . .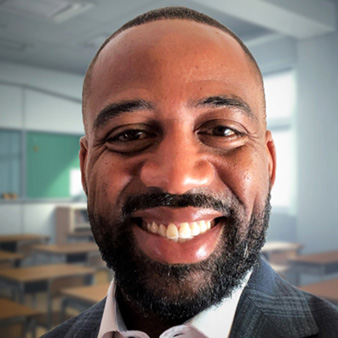 Pierre Louis, MS, BCBA
Behavior Analyst
Perth Amboy School District
DDDC Teacher, Classroom Assistant, Outreach Consultant, Fieldworker (1989-2002)
My role as a floating assistant shaped my entire career. I learned to be flexible, to collaborate with multiple team members, to engage community members, and to work with learners aged 3-21. These skills and experiences . . .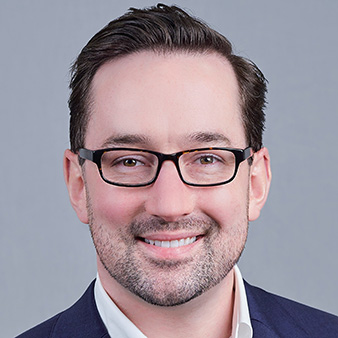 Ryan J. Madigan, Psy.D.
Founder & Director, Boston Child Study Center
Boston, Los Angeles and Maine
DDDC Doctoral Student (2007-2009)
The DDDC taught me the science and principles of behaviorism and the art of learning to listen even when an individual struggles to communicate. I am running 3 clinics in Boston, LA and Portland, Maine with the mission to expand access to evidence based treatment . . .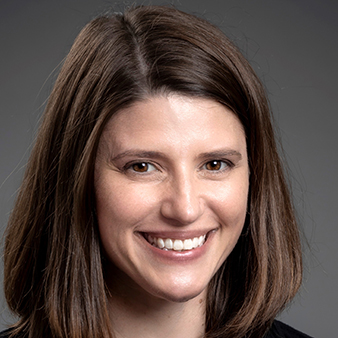 Kim Sloman, Ph.D., BCBA-D
Director of The Scott Center for Autism Treatment at Florida Tech
DDDC Coordinator of Research, Associate Director of Behavioral and Research Services (2008-2018) The DDDC was my first job after I graduated from my doctoral program. My role allowed me to see behavioral intervention truly translated from laboratory to practice. My experience at the DDDC shaped my clinical skills . . .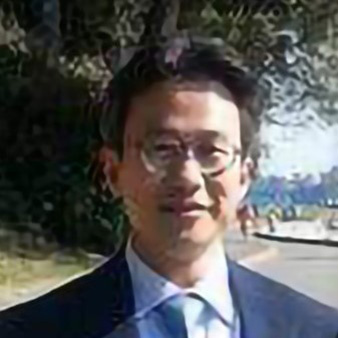 Dongjoo Chin, BCBA
Behavioral Analyst
Seoul National University Hospital
DDDC Visiting Scholar (2020) Experience at DDDC is a big milestone for me as well. DDDC showed me how much clinical practice based on research can be effective. Every problem behavior management and skill acquisition programs were implemented consistently as a written manual. It drives me to implement evidence-based . . .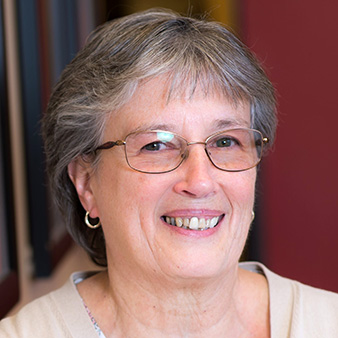 Barbara Kristoff, Ed.D., CCC-SLP, BCBA-D
Assistant Director/Principal
Douglass Developmental Disabilities Center
Dr. Kristoff has been with the DDDC since 1979 and has served in a variety of positions providing services to DDDC students and working collaboratively with educational staff and parents to determine and implement appropriate individualized programming. She has been affiliated with the Rutgers Speech and Hearing program as . . .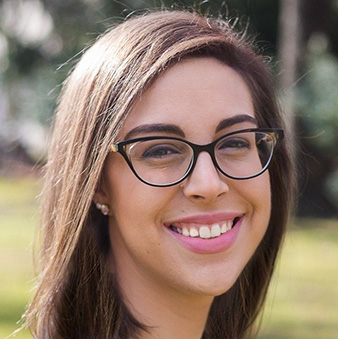 Julia Iannaccone, Ph.D., BCBA-D, LABA
Director of Clinical Services and Training
May Institute
DDDC Fieldworker, Classroom Assistant, Research Assistant, Doctoral Intern (2011–2020)
I always knew I wanted a career helping people with Autism. I considered various professions, but when I started my fieldwork experience at the DDDC, I fell in love with Behavior Analysis. I was very eager to help and learn, and, luckily for me . . .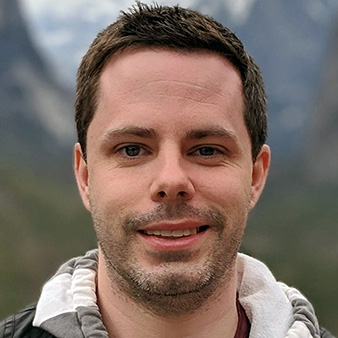 Joe Novak, EdD, BCBA-D, CCC-SLP, ATP
Director of Clinical Initiatives
REED Autism Services
DDDC Speech Intern, Speech-Language Pathologist (2009-2010) My BCBA supervision experience and training at DDDC was second-to-none. It provided me with the foundational knowledge, the clinical skills, and the understanding of how to provide effective intervention services for students with autism while maintaining . . .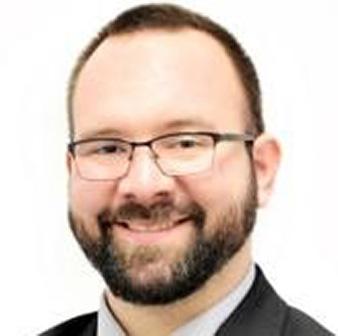 Christopher Manente, Ph.D., BCBA
Executive Director
Rutgers Center for Adult Autism Services
DDDC Undergraduate Fieldworker, DAP Program Coordinator/Behavior Analyst (2005-2014)
The education and training that I received at the DDDC beginning with my time as an undergraduate fieldwork student, which was my very first opportunity to work in the field of ABA/Autism, in addition to countless opportunities . . .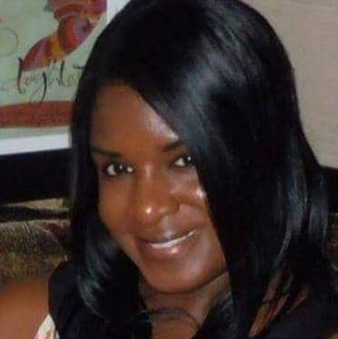 Denise Sanders, Certified Substitute Teacher
Program Coordinator/Lead Instructor
Douglass Developmental Disabilities Center
DDDC Program Coordinator, Lead Instructor, Classroom Assistant (2003-2022)
I began my career as an occupational therapist assistant in a school for children with autism and multiple disabilities. I gained extensive experience through training and mentoring by some knowledgeable and respected . . .